isbn 978-0-9782913-2-7 – $14.95 US/$14.95 CAD in Canada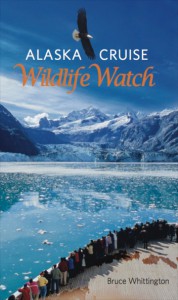 5000 copies in print, and now a new revised edition!
Dark shapes glide across a low swell. A wall of ice crashes into the sea. Brilliant yellow blossoms brighten a shaded streamside. What are those flowers? Why is the ice so blue? What do those birds eat? Here is a beautiful and handy guide with information about Alaska's glaciers, whales, birds and more, as seen on a cruise.
The only book of its kind for an Alaska cruise
Written by a veteran Alaska cruise naturalist
Beautifully illustrated with colour photographs
Describes the natural wonders most often seen
Answers the questions most often asked
Convenient pocket size and Wire-O binding
Praise for the first edition:
"There are a host of books on Alaska cruising . . . [this is] one of the best . . ."
~ Phil Reimer, in his cruising column, "Ports and Bows."
" . . . this is a wonderful little book, packed with good information about what you'll see and some of the best places to see it. I like the "voice" that presents so much solid information gracefully and with a genuine sense of pleasure in what will be seen on a trip."
~ Marge Hermans, author of several acclaimed Alaska natural history guides.
isbn 978-0-9782913-1-0 – $14.95 CAD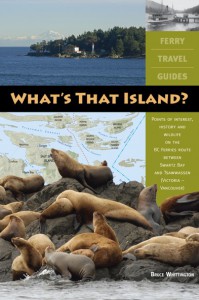 The only book of its kind for this busy ferry crossing!
Written by a veteran west coast naturalist, this guide is a must as your ferry threads its way through narrow passages and past islands steeped in history and graced with some of the most beautiful and rare ecosystems in  the world. It is beautifully illustrated in full colour with large detailed maps to help you follow the route. Throughout the book are sections that provide a glimpse into the human and natural history of the Gulf Islands. Whether this is your first trip or your hundredth crossing aboard a BC ferry on the spectacular trip between Vancouver Island and the Lower Mainland, you will find yourself asking, "What's that island? Why are those birds here? What's that lighthouse?" This guide will answer many of those questions.  Reasonably priced in a useful 24 page 8×12 inch format, saddle stitched.
" . . . . a delightful guided jaunt along the Tsawwassen – Swartz Bay ferry route . . . delivered by a gifted and exceedingly knowledgeable tour guide . . . I highly recommend this engaging, entertaining, and informative read."
~ The Victoria Naturalist